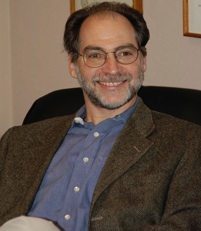 Board Certified Psychiatry

Dr. Mike Domash, MD has been a practicing psychiatrist for over 20 years and is Board Certified in Adult Psychiatry. He has extensive experience in both the use of medications as well as psychotherapy in the treatment of psychiatric and emotional disorders. Areas of special interest include: Mood Disorders (Depression and Bipolar Disorder), Anxiety Disorders, Post Traumatic Stress Disorder, Eating Disorders and situational related problems.

Dr. Domash is a practitioner of Acceptance and Commitment Therapy (ACT), a type of psychotherapy based on psychological interventions that use acceptance and mindfulness strategies, together with commitment and behavior change strategies, to increase psychological flexibility.  Visit www.contextualpsychology.org/act for more information.

Dr. Domash is a graduate of Northwestern University School of Medicine and completed his residency in psychiatry at Oregon Health Sciences University . He is a member of the medical staffs of Southwest Washington Medical Center in Vancouver and Providence St.Vincent Hospital in Portland .