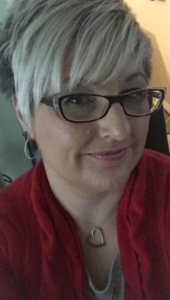 Board Certified Psychiatrist and Pediatric Primary Care

Elizabeth Barr is board certified in both Psychiatric Mental Health and Pediatric Primary care and has been practicing for 20 years.
Almost two years ago I obtained my Doctorate in Psychiatric mental health in Irvine, California, with the goal to be able to care for the entire family across the life span. I am able to evaluate, prescribe medication and provide some counseling, which I prefer to leave to my colleagues who are the professional counselors.
I obtained my masters in Pediatric Primary Care at the University of Nebraska over seven years ago. While obtaining my masters I moved to the Pacific Northwest ten years ago and worked at one of our well known pediatric hospitals in my background of pediatric critical care.
With both of these paths my goals I to be able to encompass the care of the entire family, from child, adolescent, early through late adulthood, treating the range of illness: depression, anxiety and bipolar to name a few. I cannot wait to meet you.