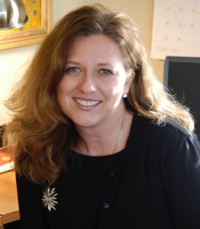 Therapy and Consulting for Emotional Health

Denise Turner, LICSW, LCSW has had the privilege of working with adults, couples, children, adolescents and their families for over 25 years.  She works with clients regarding a variety of issues: personal empowerment, communication improvement, grief and loss, depression, anxiety , divorce, childhood challenges, life transitions, stress, family of origin concerns, parent education and relationship issues. Denise helps address dysfunctional behaviors and thought patterns and has the goal of empowering new perspectives, understanding and developing healthy coping skills.
Denise has her LCSW from the State of Oregon and her LICSW from the State of Washington. Denise graduated with a B.A. in Psychology and a Clinical M.S.W from California State University, Fresno. During her graduate work, she received specialized training with youth and their families.  She was also certified as a school social worker.
She is honored to be at Cascade Center for Wellness in Vancouver, WA.  Denise is grateful to get to work with such a variety of clients and is committed to assisting them to their best emotional health.