Cascade Center for Wellness is a unique community of independent mental health providers located in Vancouver, Washington. Our mission is to enhance the quality of life of our clients through a multidisciplinary approach. We offer a variety of services including psychiatric care and counseling to promote emotional well-being to individuals and families of all ages.

We hope the information contained herein will be of benefit to each of our existing clients in addition to aiding any prospective clients trying to ascertain information about our offices.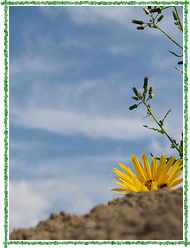 In order to help you navigate our site with ease, all information about CCW has been divided up into separate pages to help you quickly find exactly what you're looking for. These pages are linked to the buttons located at the top of this page. You may click on any of the links to view the corresponding page.
To become acquainted with one of our medical practitioners or therapists, please visit the Therapists / Medical Services link and click the name of the medical practitioner or
therapist you wish to meet. All of the applicable information for that individual will be at your fingertips including: their qualifications, specialties, new client paperwork, privacy notices, etc.

Thank you again for visiting Cascade Center for Wellness online! Finding Harmony and attaining peace is only a mouse click away!